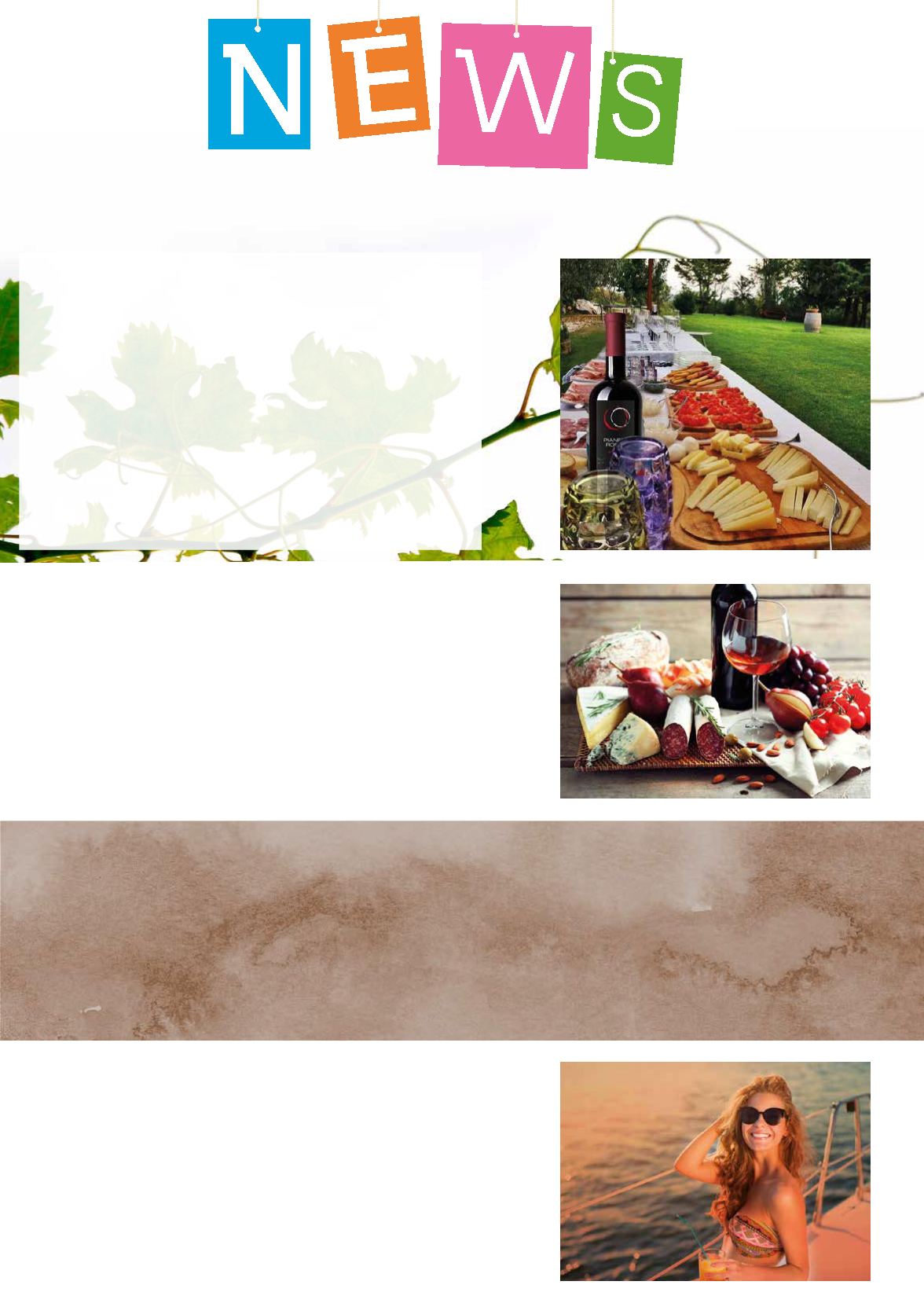 Nei mesi di giugno e luglio regalati una pausa dal resto del mondo e unisciti a noi
per una fantastica degustazione alla Tenuta Carlini.
Fra i filari, che si estendono tra il mare e le colline, degusterete prodotti a Km 0
della nostra tradizione culinaria accompagnati dai vini bio della cantina.
Un'esperienza unica, che catturerà tutti i vostri sensi.
Per chi desidera scoprire gli antichi sapori e visitare gli importanti centri
storici e culturali del nostro territorio abbiamo ideato un servizio di tran-
sfer. Vi accompagneremo a Saludecio e Mondaino per farvi assaporare
il "formaggio delle Fosse della Porta di Sotto"; andremo ad Urbino alla
scoperta del Palazzo Ducale e delle sue meraviglie, fermandoci alla Corte
della Miniera per gustare la tradizione gastronomica del Montefeltro;
Fano, importante centro storico e Cartoceto per visitare il "Frantoio del
Un servizio comodo ed efficiente che vi permetterà di godere appieno
della vostra vacanza eliminando il pensiero della macchina!
For those who want to discover the ancient flavors and visit the best of the
historical and cultural centers of our region, we have created an excursion
Our excurion will whisk you away to:
Saludecio
Mondaino
the "Fosse cheese of La Porta di Sotto";
Urbino
Ducale and its wonders, stopping at the Corte della Miniera to sample the
gastronomic tradition of the Montefeltro; Fano, the important historical
center, via Cartoceto to visit the "il Trionfo del Frantoio" ....
The travel by multi-person veichle (MPV) is efficient, comnfortable and will
allow you to enjoy your vacation while eliminating the troubles of the car!
APERTIVO AL TRAMONTO IN CUTTER
domenica dalle 18,00 alle 19,30
salpa con noi alla volta dell'aperitivo più bello dell'estate!
Tramonto, open bar e deliziosi stuzzichini sono gli ingredienti del nostro happy hour.
A DRINK AT THE SUNSET ON THE SAILBOAT
Sunday from 6 pm to 7,30
pm sail with us and enjoy the most beautiful drink of the Sum-
mer! The sunset, open bar and delicious apetizer are the ingredients of our happy hour ...
Il nostro Personal Food Shopper vi accompa-
gnerà alla scoperta dei sapori e delle eccellenze
gastronomiche del nostro territorio.
Vi guideremo all'acquisto dei cibi e vini migliori,
con piacevoli momenti di degustazione.
- Vino bio del San Bartolo (Tenuta Carlini)
- Prodotti bio (Locanda Girolomoni)
- Formaggio di Fossa (Mondaino)
- Olio di Cartoceto ( Beltrami)
- Birra artigianale (La Cotta di Sassocorvaro)
- Tartufo (Muccini)
Our Personal Food Shopper will take you to
discover the flavors and culinary excellences of
We will guide you to shop the best food and
wines with pleasant moments of tasting.
- San Bartolo Bio wine at Tenuta Carlini
- Agricoltural products at Locanda Girolomoni
- Fossa cheese (Mondaino)
- Cartoceto oil (Beltrami)
- Craft beer (The Sassocorvaro Cotta)
- Truffle (Muccini)
WINEANDFOODTASTING INTHEVINEYARD!
In June and July, give yourself a break from the rest of the world and join us for food
and an organic wine tasting at Tenuta Carlini.
Between the sea and the hills, you will taste products of our region's culinary tradi-
tion, accompanied by organic wines from the cellar. Take a tour of pressing room
and cellar to learn about the boutique production process and Tenuta Carlini story.
A unique, natural experience that will captivate all your senses.
Tanti nuovi servizi, su prenotazione, ad hoc per rendere la tua vacanza indimenticabile!
Discover our new services on request and enjoy an unforgettable holiday!!!