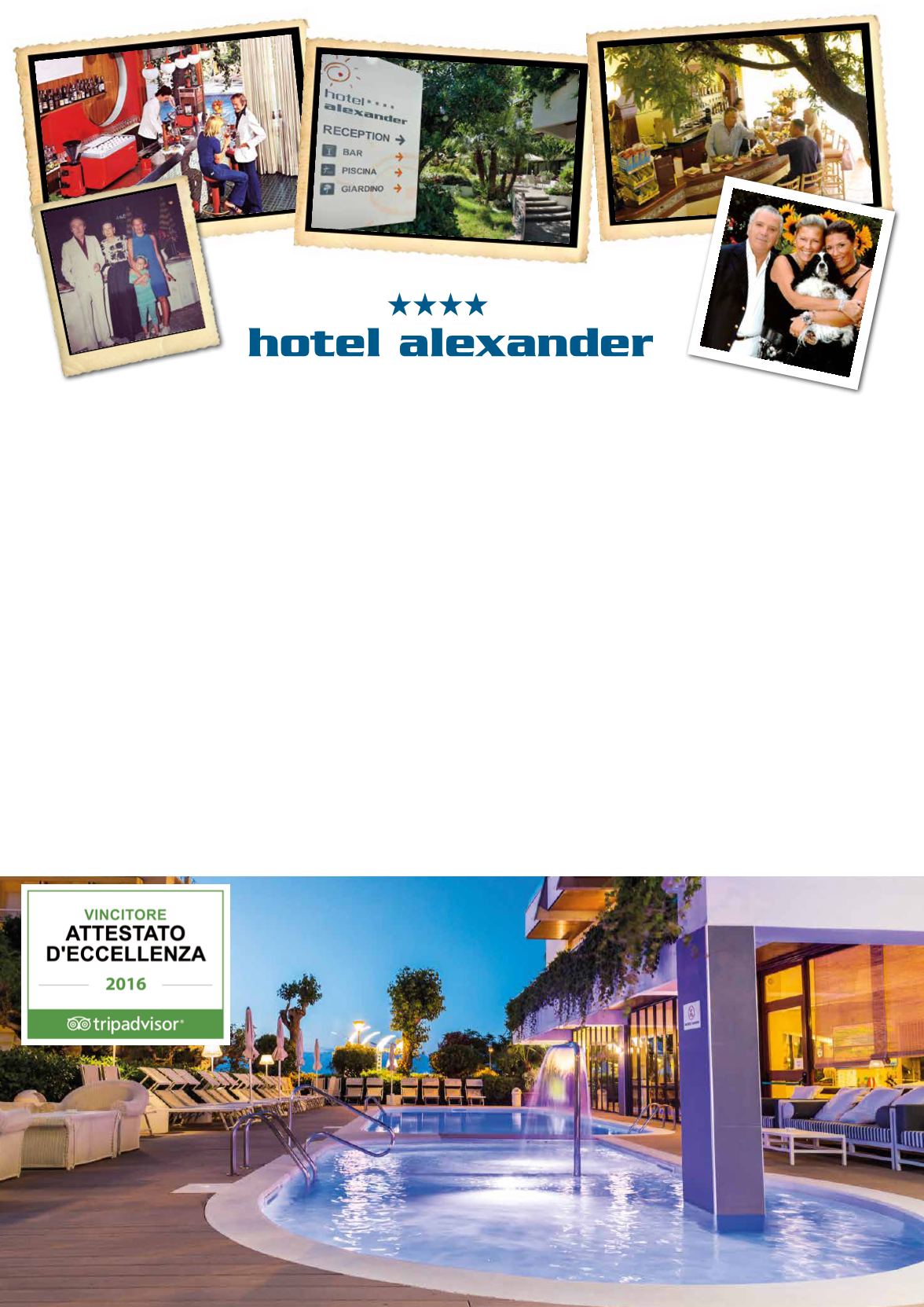 Cari amici,
sono davvero tanti i clienti di tutto il mondo che dal
1968
hanno trascorso le vacanze all'hotel Alexander.
Desideriamo festeggiare con tutti voi le nostre prime
50
stagioni.
Siamo lieti di accogliervi nella
"vostra casa al mare"
e continuare ad offrirvi una calda ospitalità in un ambiente
Come ogni anno metteremo a vostra disposizione la nostra
passione e professionalità, una cucina ricercata che fonda
le sue radici nella tradizione, un team attento e sempre
disponibile e tanti servizi innovativi ad hoc per soddisfare ogni
Vi aspettiamo per trascorrere insieme un'altra estate all'insegna
del relax e del divertimento!
Cinzia, Roberto e Camilla
Dear friends,
1968
, hundreds of guests from all over the world have
spent their holidays at the Hotel Alexander.
We are pleased to invite you to celebrate our
50th anniversary
season with us!
"your home by the
sea"
where you will continue to find warm hospitality in a family
Like every year we will offer you our passion and
professionalism, a refined cuisine with its root in tradition, a
careful and helpful team and many innovative services tailored
to accomodate your every need.
We are looking forward to you spending another Summer full of
relaxation and fun with us at the Hotel Alexander!
Cinzia, Roberto and Camilla
50 Summers together